With 60 production lines producing more than 1.4 billion units per year, the aluminum squeeze tube is ALLTUB's flagship product. Aluminum tubes are produced at our plants in Saumur (France), Kirchheimbolanden (Germany), Cividate (Italy), Kolin (Czech Republic) and Mexico City. The tubes are delivered to local and international customers throughout the world.
The success of aluminum stems from their exceptional protective barrier properties:
Airtight,
No ingress of light and UV rays,
Heat-resistant,
Corrosion-resistant,
They efficiently protect the contents by preventing bacteria, germs and other potentially hazardous substances from entering the tube.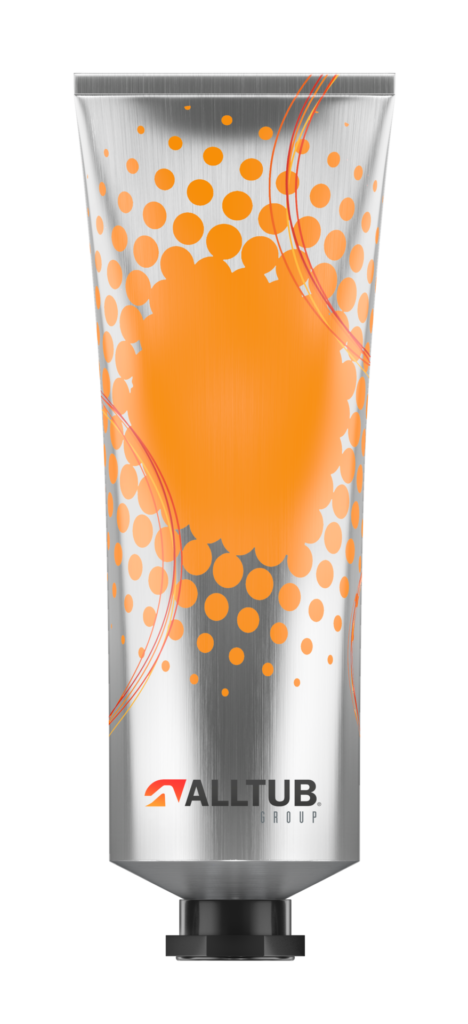 100% recyclable
In addition to these exceptional protective barrier properties, aluminum squeeze tubes are 100% recyclable: an undisputed advantage for a packaging today…
Sterile handling
Aluminum tubes ensure safe, sterile handling: they are perfectly adapted to products requiring the highest standards of hygiene and quality like pharmaceuticals, cosmetics and foods.
Preservative-free
In the food industry, the use of aluminum squeeze tubes allows preservative-free processing of products.
Stylish…
For many years, aluminum squeeze tubes have been used for packaging purposes in various sectors. Thanks to new printing techniques combined with the natural nature of aluminum itself, aluminum tubes remain a modern and most appreciated packaging material. The latest technologies allow aluminum tubes to be printed in 8 different colours with a wide array of finishes.
…and most appreciated packaging
ALLTUB has the largest portfolio of aluminum squeeze tubes in the market: from 11mm (± 7/16") diameter (>2ml content) up to 50mm (± 2") diameter (content = 250 ml maximum).
600 different caps
ALLTUB also offers over 600 references of caps as well as many types of threads and varnishes at the forefront of innovation.
Various diameters and tube lengths available,
Over 600 references of caps.
Matt/glossy effect
Metallic,
Pearlescent
Raw aluminium effect with transparent lacquer,
Vignette effect…